Protection from Mosquitoes
Guidelines for Your Safety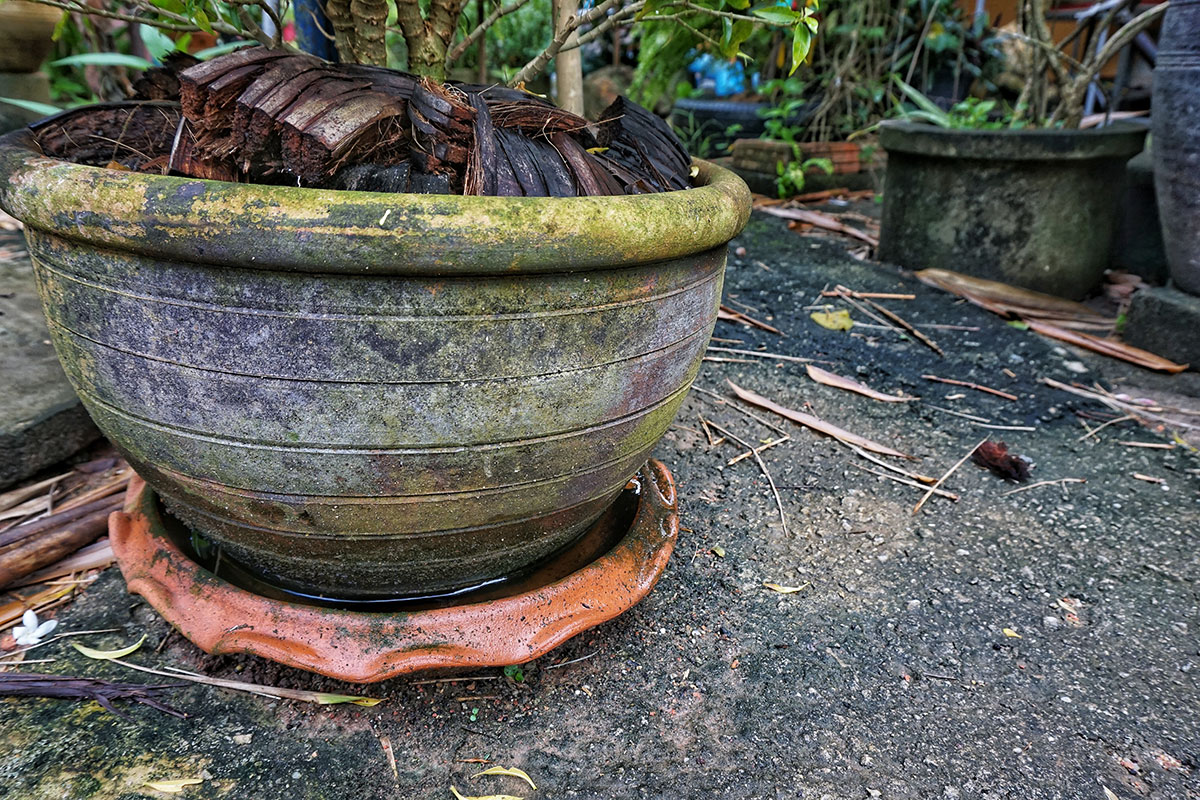 General Guidelines
Mosquitoes need standing water to lay their eggs.
Look for anything that can hold water for more than 3 days.
Dump and drain the water once a week.
Empty and scrub, turn over, cover, or throw away all items that hold water.
Tightly cover water storage containers, so that mosquitoes can't get inside to lay eggs.
Rain barrels must be tightly sealed at all entrances with 1/16thinch wire mesh and checked regularly.
Check inside and outside your home.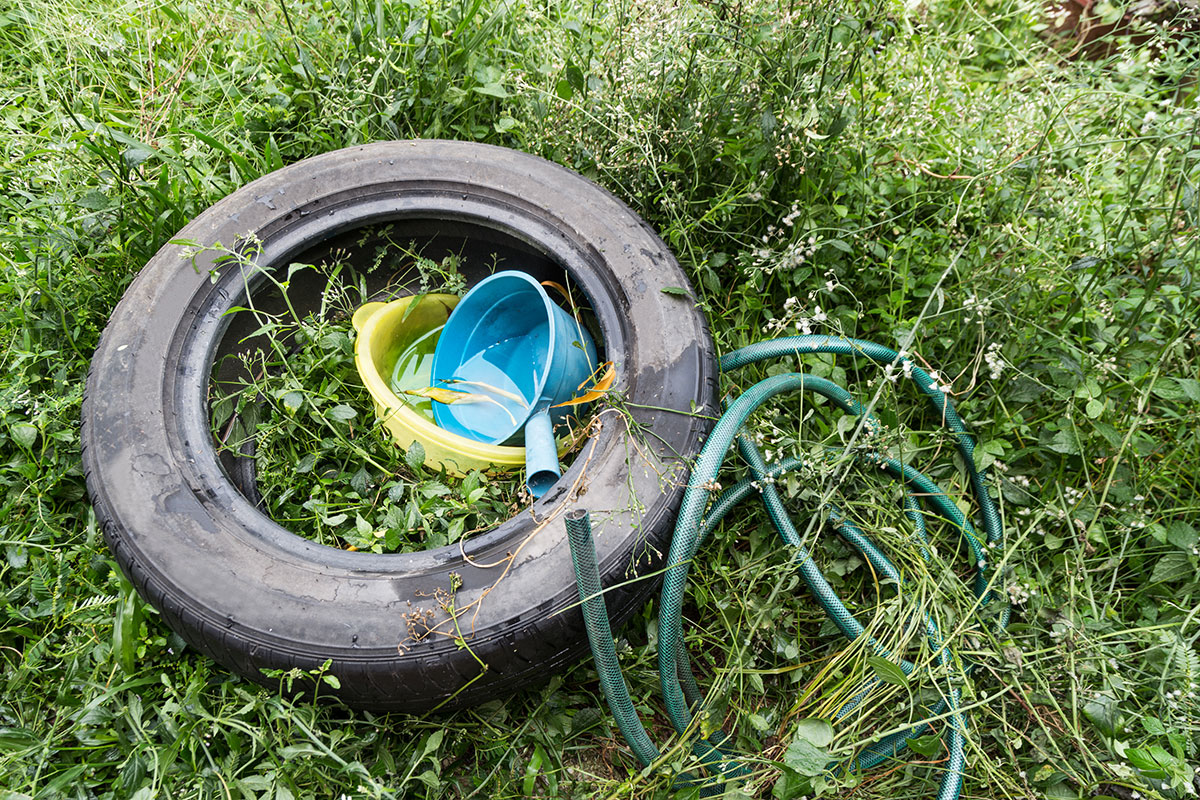 Outdoor Checklist
Prevent instances of standing water by checking the following:
Potted plant saucers, decorative pots
Buckets and other containers
Trash cans, trash can lids
Recyclables, recycle collection bins
Fountains, birdbaths, ponds
Water bowls for pets
Animal water troughs
Bromeliads and other plants that naturally collect and hold water
Leaky hoses, sprinklers, faucets
Rain barrels, cisterns, homemade water collection and storage containers
Items stored outside around your home or yard or place in a
sheltered area
Tires, miscellaneous items or junk
Outdoor toys, tire swings, basketball hoop bases
Lilly pots, water gardens
Swimming pool, spa
Watering cans
Lawn ornaments, lawn furniture
Wheelbarrows
Covers or tarps on boats, cars, or recreational vehicles
Tree holes and low areas with persistent puddling
Rain gutters, yard drains, French drains
Street gutters, pot holes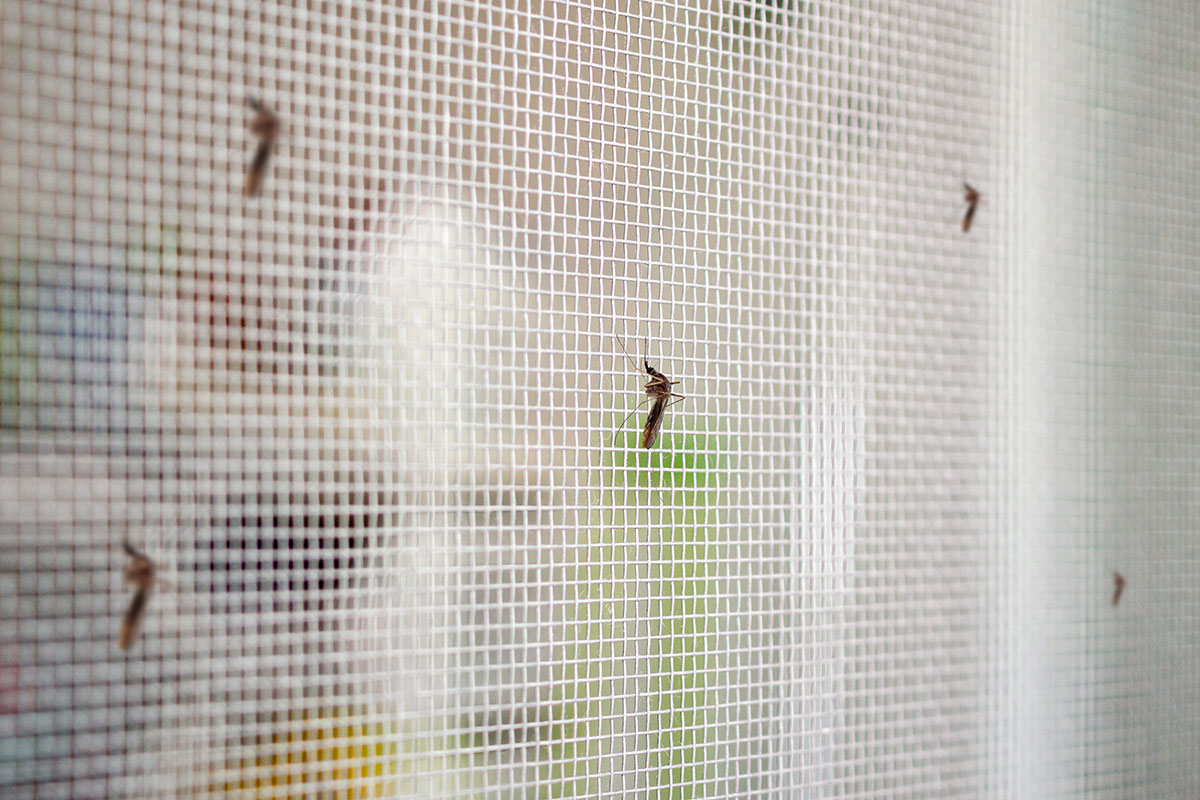 Inside Your Home
Reduce opportunities for mosquitoes inside your home.
Use screens on windows and doors.
Repair holes in screens to keep mosquitoes outside.
Check for mosquito larvae breeding in water holding plants inside your home (i.e. lucky bamboo, bromeliads, vases, plant saucers).
Close windows and use air conditioning when available.
Sleep under a mosquito bed net if air conditioned or screened rooms are not available or if sleeping outdoors.
Download the Mosquito Control Checklist (PDF) and prepare your surroundings: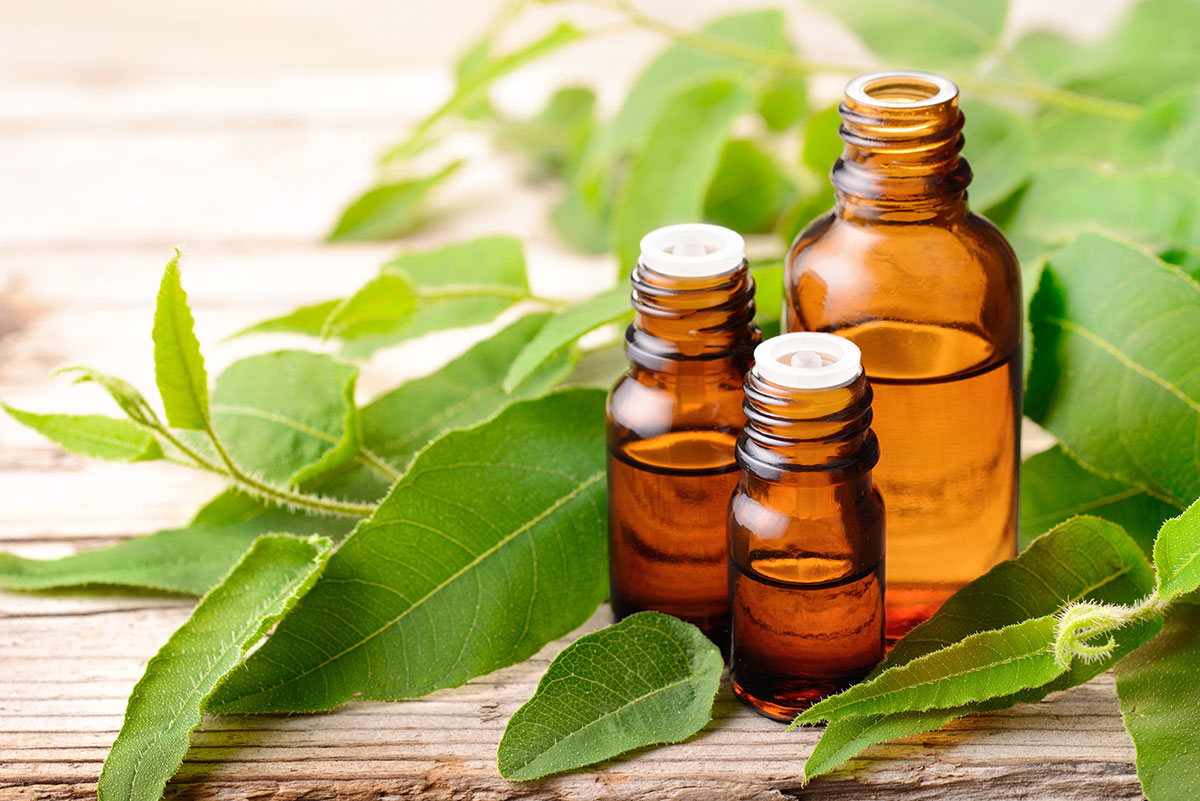 Use Environmental Protection Agency (EPA)-registered insect repellents with one of the active ingredients below. When used as directed, EPA-registered insect repellents* are proven safe and effective, even for pregnant and breastfeeding women.
DEET
Picaridin
IR3535
Oil of lemon eucalyptus
*Find the insect repellent that's right for you.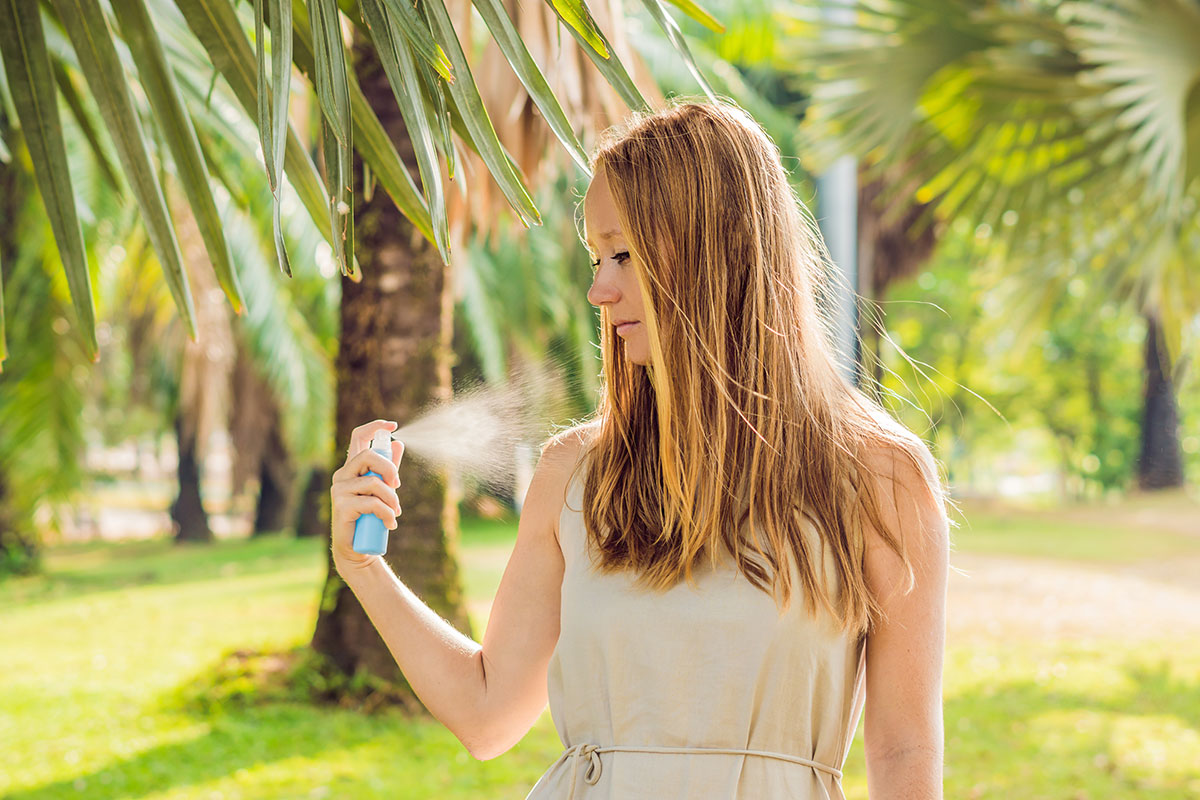 General Tips
Always follow the product label instructions for repellent.
Reapply insect repellent as directed.
Do not spray repellent on the skin under clothing.
If you are also using sunscreen apply sunscreen first and insect repellent
second.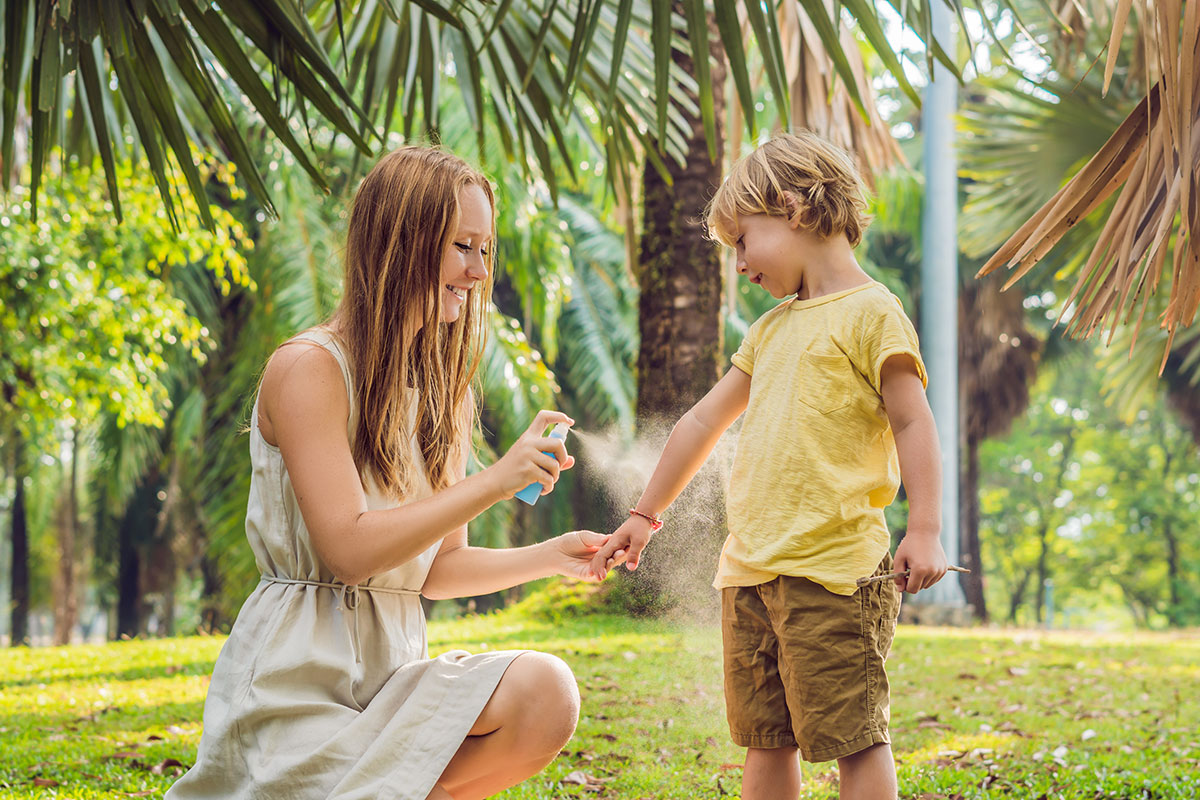 Babies & Children
Always follow instructions when applying insect repellent to children.
Do not use insect repellent on babies younger than 2 months old.
Do not apply insect repellent onto a child's hands, eyes, mouth, and cut or irritated skin.
Adults should spray insect repellent onto your hands and then apply to a child's face.
Do not use products containing oil of lemon eucalyptus (OLE) or paramenthane-diol (PMD) on children under 3 years old.
Natural insect repellents (repellents not registered with EPA)
We do not know the effectiveness of non-EPA registered insect repellents, including some natural repellents.
To protect yourself against diseases spread by mosquitoes, CDC and EPA recommend using an EPA-registered insect repellent.
Choosing an EPA-registered repellent ensures the EPA has evaluated the product for effectiveness.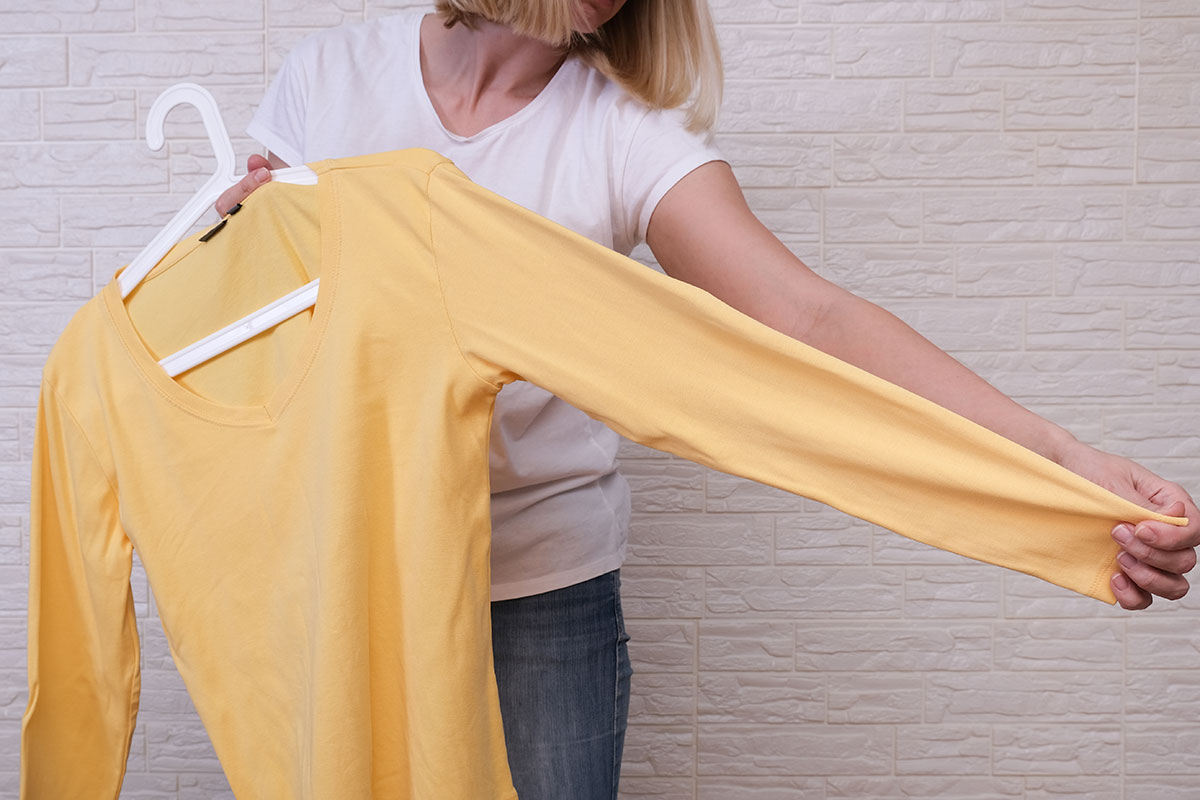 Clothing
Wear long-sleeved shirts and long pants.
Dress your child in clothing that covers arms and legs.
Cover crib, stroller, and baby carrier with mosquito netting.
Treat items, such as boots, pants, socks, and tents, with permethrin or buy permethrin-treated clothing and gear.
Permethrin-treated clothing will protect you after multiple washings.
See product information to find out how long the protection will last.
If treating items yourself, follow the product instructions.
Do not use permethrin products directly on skin.
If you are a resident of the District:
CALL (310) 915-7370
to report mosquito issues, or:
CALL (877) WNV-BIRD
to report a dead bird, or visit: